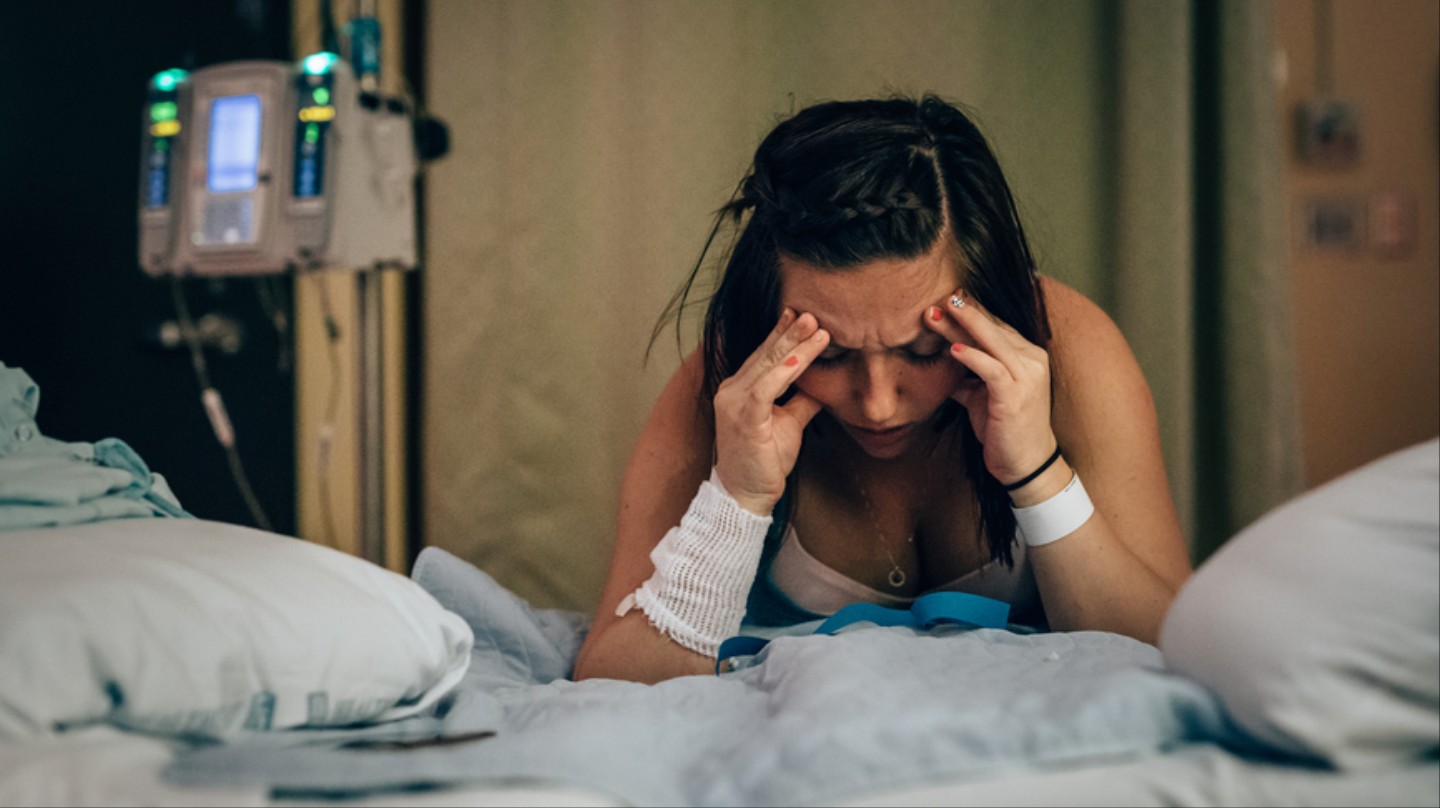 Photo by Cameron Zegers via Stocksy
A new study reveals that Texas legislators were perfectly content to let mothers die in childbirth while obsessively passing laws that restrict abortion access.
A recent study found that the state of Texas has the highest rate of maternal mortality (deaths due to complications from pregnancy or childbirth) in the US and the rest of the developed world, and now, state legislators have all but voted to keep it that way.
The World Health Organization cites the US as the only developed country in the world where maternal deaths increased between 1993 and 2013. And according to a study from the University of Maryland published in September, the rate of Texas women who died from complications related to pregnancy doubled from 2010 to 2014—the same period in which legislators passed the state's most draconian abortion restrictions. Despite being made aware of these findings, Texas legislators did not enact any public policy to address these alarming rates during the state legislature's 140-day working period, and will now have to wait until 2019 to do so, reports the AP.
Published in the journal Obstetrics and Gynecology, the study noted that "in the absence of war, natural disaster, or severe economic upheaval, the doubling of mortality rate within a two-year period in a state with almost 400,000 annual births seems unlikely." But exactly that has happened in the Republican-controlled state of Texas—notorious for the most restrictive abortion laws in the country and the mass closure of women's health clinics—with the study concluding that rates in Texas increased from 18 deaths per 100,000 births in 2006 to 36 deaths per 100,000 births in 2014. The findings also revealed that women of color were more vulnerable to maternal mortality, with black women constituting 11 percent of births in Texas but 28 percent of the deaths.
Eugene Declercq, Assistant Dean of Doctoral Education at Boston University School of Public Health and one of the study's authors, told Broadly, "The changes in Texas were so profound in such a short time we didn't feel comfortable using them in a national estimate. There was just such a rapid increase," said Declercq. "The larger message of the study is we aren't doing a good job of measuring maternal mortality and by reasonable estimates, the rate is higher than has been reported generally and should be a matter of concern."
According to the Guardian, reproductive health advocates have responded to the study by pointing to the increase of "Republican-led budget cuts that decimated the ranks of Texas's reproductive health care clinics." Marsha Jones, executive director of the Afiya Center, a reproductive justice organization founded by and for black women in Texas, told the AP, "When you do things like making access to abortions almost impossible, the impact that's going to have on our state's most vulnerable population is worse and worse."
Declercq believes that to improve these numbers, advocates and legislators should be focusing on changing the focus from maternal deaths during childbirth to women's health overall. "To focus on women's health instead of just their ability to deliver a safe baby, will result in covering women generally. Then they will enter the pregnancy healthier, with a medical home, and ensure they will have a medical home after the pregnancy," he explained. "Texas recently made Medicaid cuts. Which proves what I'm talking about. You're not going to improve maternal outcomes if you don't pay attention to women's health."
While some Texas legislators did attempt to introduce new measures to combat the study's startling findings on maternal mortality rates, many did not make it to a vote. "We had a chance to move the needle and we really failed to do so," Republican Senator Lois Kolkhorst told the AP after the closing of this year's legislative session. "I'm disappointed."
https://broadly.vice.com/en_us/article/texas-passed-abortion-restrictions-while-maternal-deaths-doubled?utm_source=nar.al&utm_medium=urlshortener&utm_campaign=FB