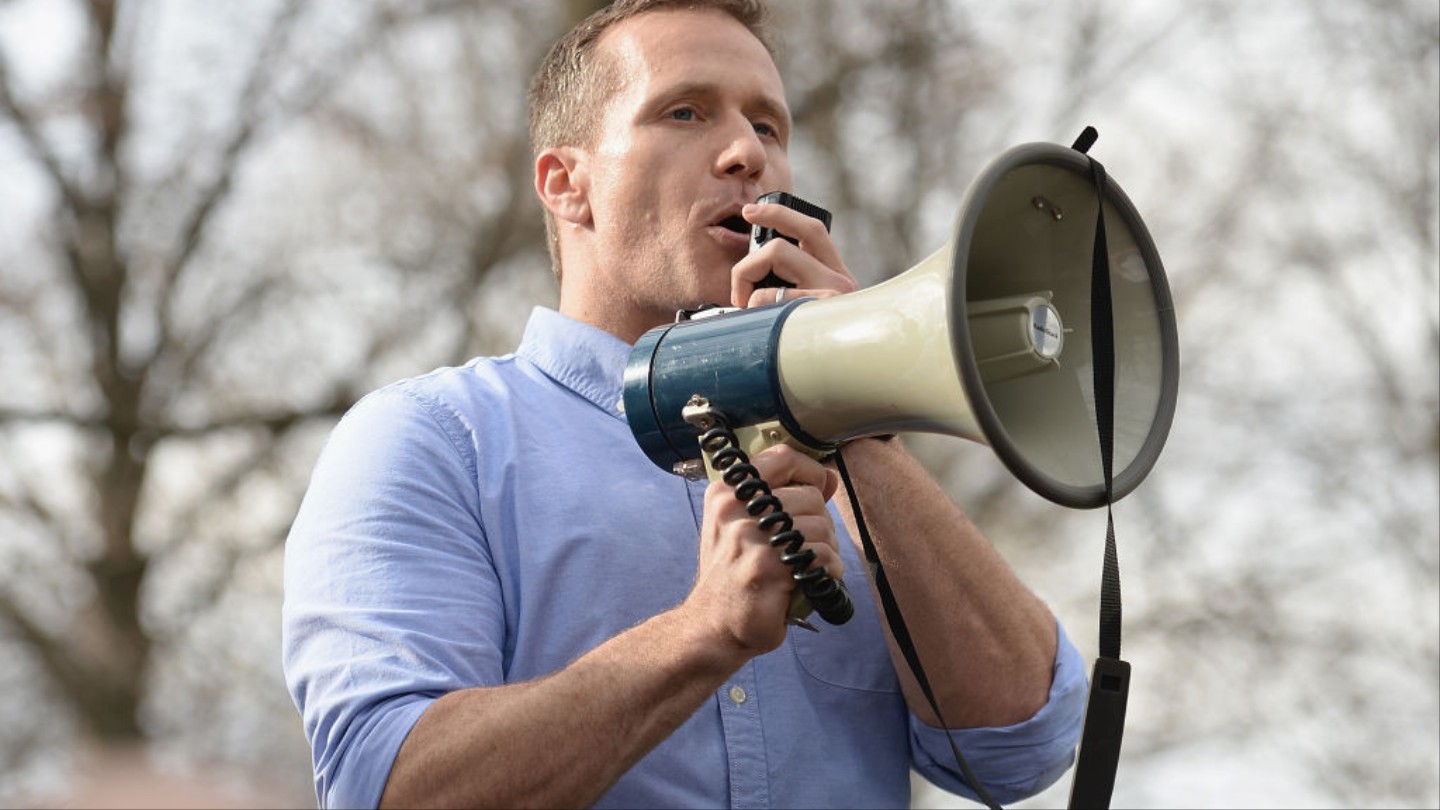 Photo by Michael Thomas via Getty Images
Governor Eric Greitens wants to overturn a city ordinance​ that makes it illegal for employers and landlords to discriminate against women who have had an abortion or used contraception.
Heeding the call of his governor, Sen. Bob Onder, a Republican state senator, said he plans to introduce legislation that addresses Greitens' concerns. Onder was a vocal opponent to the St. Louis ordinance, and has shown how he considers women's access to health care a joking matter: Earlier this year during a senate debate, he and his colleague Sen. Wayne Wallingford suggested that perhaps they should send women seeking an abortion to the St. Louis Zoo because it was safer than the state's abortion facilities.
In response to the news of the governor's announcement calling for today's special session, M'Evie Mead, director of policy and organizing for Planned Parenthood Advocates in Missouri, told Missourinet News: "What I think Governor Greitens appears to be doing is making up solutions in search of a problem that doesn't exist."
"Court after court, informed by major medical associations who are responsible for doctors and nurses and healthcare providers maximizing people's health across this country and in this state, have repeatedly proven that these politically-motivated restrictions that interfere with access to abortion and healthcare are dangerous to women's health," Mead continued. "That's what people need to know. At the center of this issue that's being very politicized are people and their health outcome."
https://broadly.vice.com/en_us/article/missouri-gov-finds-twisted-new-way-to-fight-against-abortion-sanctuary-cities?utm_source=broadlyfbus