'I couldn't grieve for my little girl while I could feel her kicking inside me'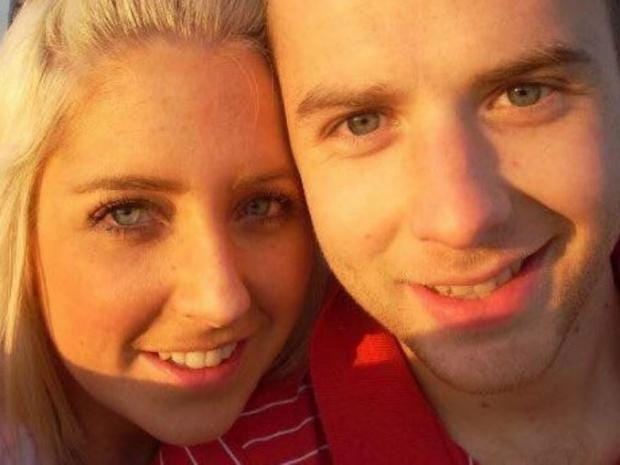 Ashleigh and her husband Geoff now have a healthy one-year-old daughter, Robyn Ashleigh Topley
A Northern Irish woman has spoken about the "barbaric law" that forced her to carry her baby to full term even though it had a fatal abnormality and would not survive.
Ashleigh Topley was told at her 20-week scan that her baby daughter's lungs and limbs would not grow properly as she had a severe case of osteogenesis imperfecta.
Ms Topley was forced to continue her pregnancy for another 15 weeks until her waters broke because abortion is illegal in Northern Ireland, even if the baby has a fatal abnormality or if the mother was raped.
"The law in Northern Ireland is barbaric," Ms Topley, from outside Belfast, told the Mirror. 
"Women who need abortions need support, not judgement and prosecution. I couldn't grieve for my little girl while I could feel her kicking inside me.
"The idea that these politicians and their inhumane views could be part of the UK government is a nightmare."
When her daughter Katy was born at 35 weeks, her heart had not been beating for two days. Ms Topley decided to tell her story in an attempt to change the abortion law.
Ms Topley and her husband Geoff now have a healthy one-year-old girl, Robyn.
The UK's 1967 Abortion Act does not apply in Northern Ireland, and women can only get a termination if they can prove that continuing the pregnancy would be an immediate threat to her physical or mental health.
Ms Topley said she suffered from depression and was taking anti-depressants when she became pregnant.
The abortion ban is supported by the DUP, the Northern Irish party that received £1 billion investment in return for propping up a minority Conservative Government in Westminster.
DUP MP Ian Paisley Jr said his party would not compromise its stance on abortion, even if it risked the deal with the Tories.
Many women travel to England for a termination but had to pay as much as £2,000 for the procedure, as well as travel and accommodation.
For those who could not afford it, women could be jailed for using abortion pills that were smuggled into the country via drones. On International Women's Day, police carried out abortion pill raids.
Three women have been prosecuted and more women have been arrested. They face life in prison.
More than 700 women came to England from Northern Ireland for abortions in 2016.
Chancellor of the Exchequer Philip Hammond announced last week that Westminster would now pay for women to have the procedure with the NHS in England, but campaigners said they were disappointed that the money was provided from the Equalities Office and not part of a central healthcare proposition.
The Welsh Assembly and the Scottish Parliament also announced on Tuesday that they will offer free abortions to women from Northern Ireland. A timeline and the funding is yet to be clarified.
http://www.independent.co.uk/news/uk/home-news/northern-ireland-abortion-woman-forced-birth-baby-fatal-defect-15-weeks-a7823831.html
Rate this:
Share what you read here:
Related